Shenandoah 6 Piece Bedroom Suite - Cal King Size - Character Cherry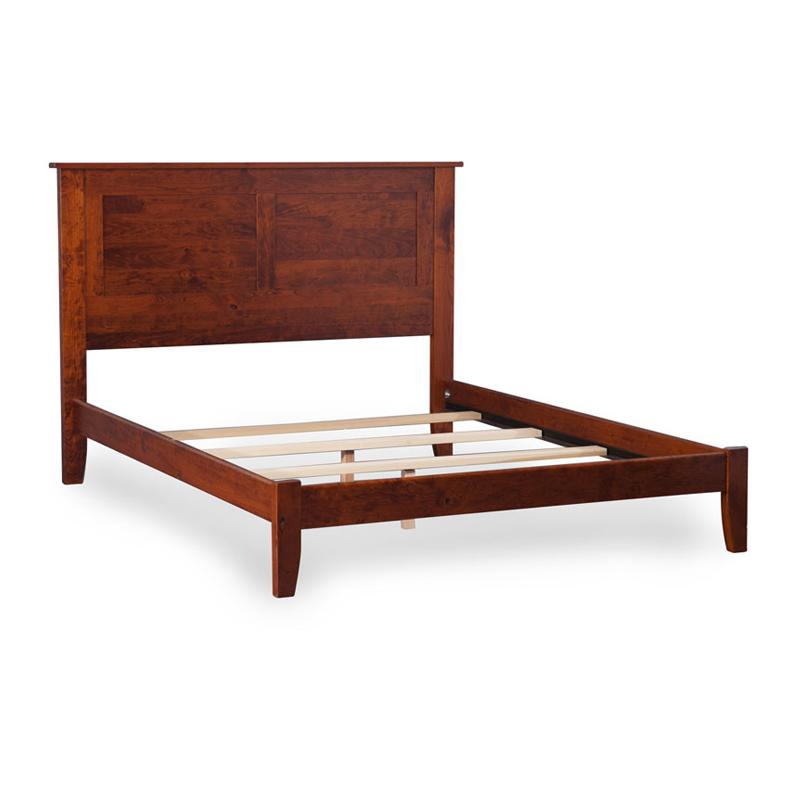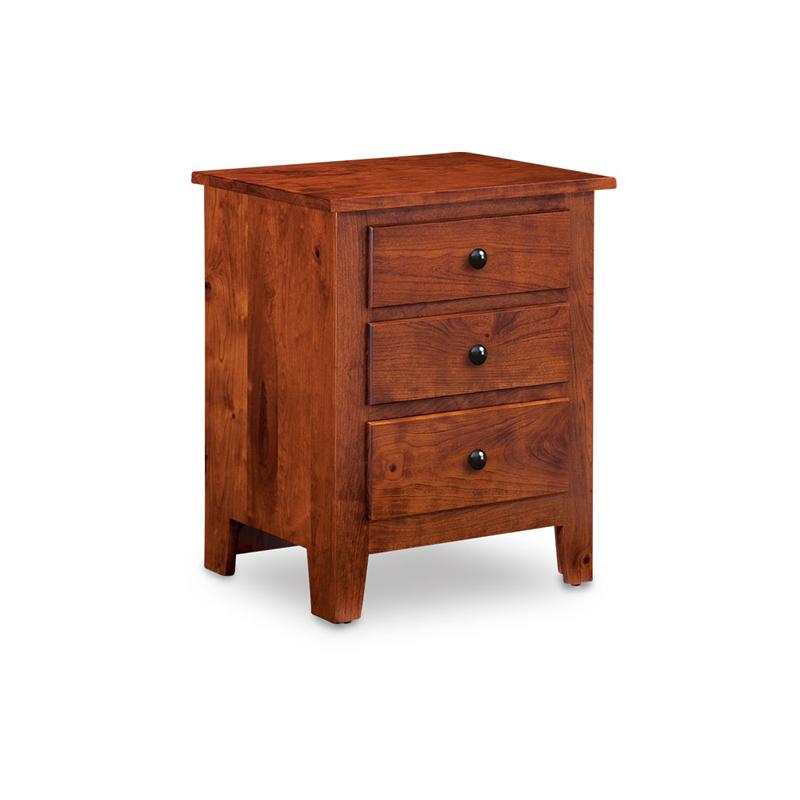 Shenandoah 6 Piece Bedroom Suite - Cal King Size - Character Cherry
Regular price
$15,79900
$15,799.00
Sale price
$11,59400
$11,594.00
Save $4,205
Shenandoah Solid Character Cherry 6 Piece Bedroom Suite - Cal King Size
Items included in this Bedroom set:
Qty: 1 - SA-QSK-SBSHS-05W1 - Shenandoah Bed with Panel Headboard and Wood Frame - Cal King size

Panel Headboard with Wood Frame: 78" w x 87.5" d

Headboard: 78" w x 48" h

Wood Rail Low Profile Footboard: 13.5" h
Includes: Headboard, Foot & Side Rails, Center Supports
Requires Mattress and Low Profile Foundation (not included)
Some assembly required

Qty: 1 - SA-QSK-SSSHS-04F0 - Shenandoah 6 Drawer Chest

Chest is 36 W x 18 D x 52 H

Qty: 1 - SA-QSK-SSSHS-08G2 - Shenandoah 7 Drawer Dresser

Dresser is 58 W x 18 D x 36 H

Qty: 1 - SA-QSK-SMSHS-10A2 - Shenandoah Beveled Landscape Mirror

Mirror is 38.5 W x 41.5 H

Qty: 2 - SA-QSK-SNSHS-02C1 - Shenandoah 3 Drawer Nightstand

Nightstand is 22 W x 18 D x 27.5 H

This Suite comes with 1 bed, 1 chest, 1 dresser, 1 mirror, and 2 nightstands
Dovetailed solid wood drawer construction
Soft-closing full extension undermount drawer guides
WOOD:  Character Cherry (Character Cherry is distinguished by knotholes, small natural cracks, pitch pockets, etc. which give the Cherry wood it's unique "character")
FINISH:  #26 Michael's Cherry only (as shown in the picture) - if ordered online.
Hardware is Black Round Knobs #WK-A-05
Made in USA by Amish craftsmen
Comes in a variety of standard finish choices if you order in the store, prices vary.
Need more storage?  Other matching chests and dressers are available to order if ordered in the store.
NOTE: This Suite is also available in other woods - contact the store at 480-336-2144 or come in to find out prices for other woods and see the finish samples for those woods.
This suite in Character Cherry wood in this finish stain is in a special Quick Ship program, so call for stock availability or current lead time
Time is the secret ingredient to crafting quality! Each piece of furniture is made to order by skilled Amish craftsmen, so each builder's lead time can be a little different.  In general, lead times are around 10 - 14 weeks.
Delivery is available for most items if the customer is within designated delivery areas.
We have delivery available to most states in the contiguous U.S., but we do NOT currently have shipping to Minnesota, Wisconsin, Alaska, nor Hawaii.
Here are the shipping/delivery costs per state:
SPECIAL, LIMITED TIME OFFER:
For the following 43 states:
ONLINE ORDERS over $5000. are delivered FREE!
Online orders $5000. or less have a flat delivery rate of $450.
     Alabama            Arizona           Arkansas          California               Colorado
     Connecticut      Delaware         Florida              Georgia                  Illinois

     Indiana
              Kansas            Kentucky          Louisiana               Maine
     Maryland          Mass.               Michigan          Mississippi             Missouri
     Nevada             New Hampshire                       New Jersey

     New Mexico
     New York         Kansas             N Carolina             Ohio
     Oklahoma        Oregon             Pennsylvania    Rhode Island         S Carolina
     Tennessee        Texas               Utah                 Vermont                 Virginia
     Washington      West Virginia
For the following 7 states:
Due to shipping areas, we are NOT able to provide the Free delivery offer.
All ONLINE ORDERS to the following states have a flat delivery rate of $950.
     Idaho
     Iowa
     Montana
     Nebraska
     North Dakota
     South Dakota
     Wyoming
Any questions about shipping/delivery?
Please contact us:
480-336-2144 – voice
602-926-7900 - textable only
or email us at:
info@amishfurniturecreations.com
We also are unable to ship internationally, outside of the U.S.